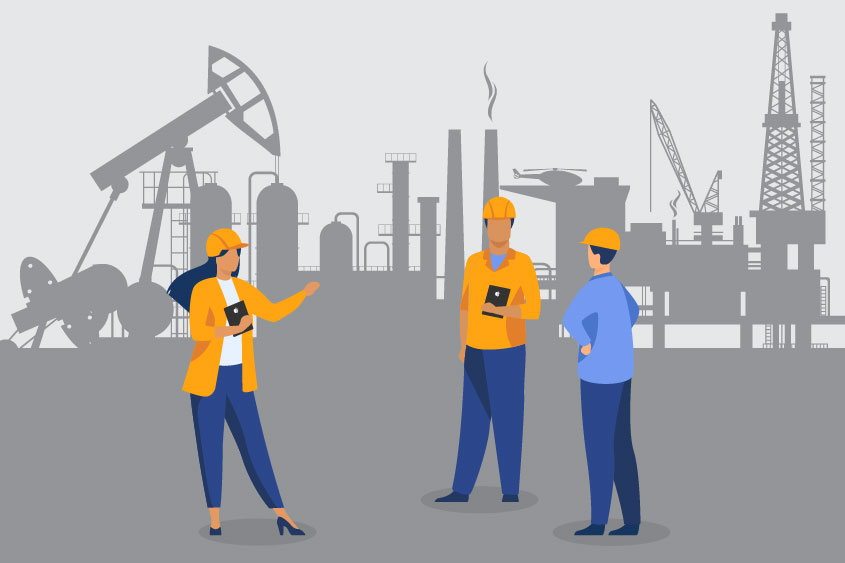 The industrialized world now understands the power of location-based data to a great extent because of the consumerization of web planning and the mass adoption of smartphones and mobile devices, helping real estates do convincingly better. This customer behaviour is rapidly spreading into the professional world, and the value of location-based data is witnessing an upscale in field businesses.
A critical area of the more significant business intelligence (BI), location-based data permits organizations to function breathtakingly better than before. Location data and analytics have been responsible for the overall boom within several field organizations. Here's how!
Location-based data and Analytics Provides More Than Visualization.
Location analytics data adds planning, data enrichment, and spatial analysis capacities to business analytics bundles and undertaking frameworks with no custom integration efforts. It empowers quick inspections and analyses. Organizations can picture and analyze the connection between corporate data— like incomes and inventories— and location-based specific data— like sales, domains, city limits, and store locations— as location maps.
Fundamentally, location-based data answers the "where" of a field business question.
At its centre, location data and analytics is empowered by three key components:
Dynamic, intelligent and interactive mapping
Sophisticated spatial analysis
Rich, complementary data
Utilized together, it smoothes the process and brings in more thoughtful decisions, and transforms the way you manage field crew and chores. You may find one fundamental yet excellent utilization of location analytics in unique, interactive analysis from tying all the data in a map to existing spreadsheets. As users drill down into the location data through a map, it reflects what they are mainly seeking for businesses.
Location data minimizes data silos in field organizations
Location-based data bridges siloed data scattered across an organization, enabling organizations to make strategic choices and well-thought decisions based on complete and consistent data.
Location data is utilized by field businesses for a scope of reasons.
Location data proves useful for businesses in improving their:
Asset management
Business intelligence (BI)
Customer relationship management (CRM)
Enterprise resource management
Field workforce management
Operational mindfulness
Real estate planning
Risk management
Supply chain management
Moreover, experts seeing patterns and examples from their planned business data need to understand the underlying location data of field organizations more readily.
Location-based data helps a field business to collaborate and enable better decision making.
For example, the real estate planner for a retailer can utilize planned data or location data for its business to settle on better choices about where to open — or close — a store. The finance team can combine spatial data and spreadsheets to understand productivity by region more readily. Marketing divisions can utilize BI frameworks to pinpoint the best users, and messages go well best in every location where they work together.
A risk managing team can see where geographic factors affect business and visualize data results to find where the organization has loopholes and where it needs to improve. Thus, the field operation can smoothly enhance as a whole, function by all the data it gained from location analytics.
Conclusion
As field organizations progressively depend on location data to build up a competitive edge and look for diversified data in the dynamic era. A more significant part of that data incorporates location data to visualize and break down data in more exciting and thoughtful manners. To realize the entire value of location data in field organizations, groundbreaking organizations are going to location analytics and several business frameworks and scaling their revenues.
Looking to digitize your field services and transform field operations?